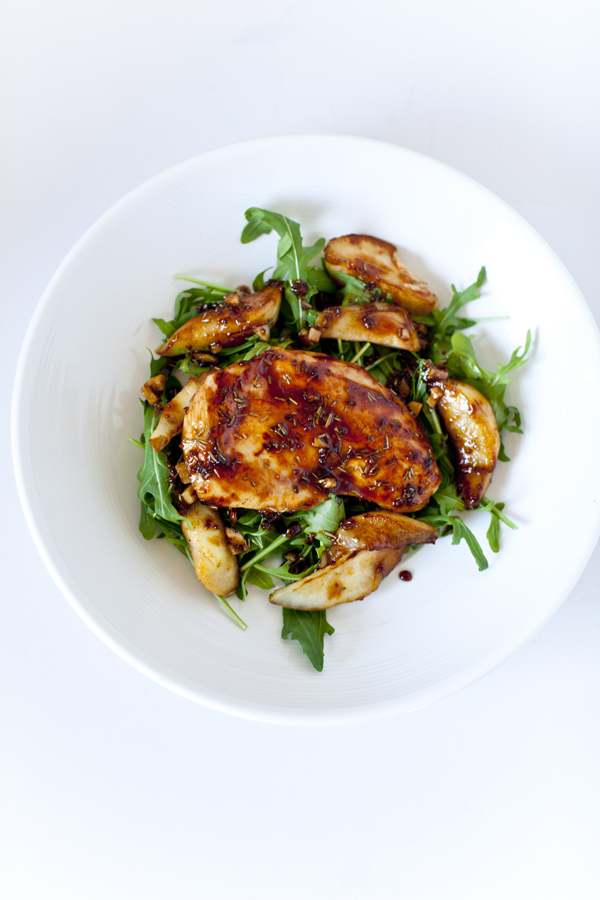 The change came like the turning of the last minute into midnight.
Autumn made its final bow and gave the stage to Winter in the twilight hours of our sleep. If you did not know the date you would think nothing has changed. The sun still shone through its chilly veil in the morning hours whilst the leaves continued to perform their pirouettes from their barren stems down to the dew-drenched ground. The first day of Winter looks remarkably like the last weeks of Autumn. Soon enough it's signature sleet and rain will colour our skies grey and cheeks ashen.
Until then I will eschew the hearty stews and comforting carbohydrates for light dinners served with salads; although the dates have signalled a seasonal change, the weather and mood remains the same. My Autumn lingers a little longer...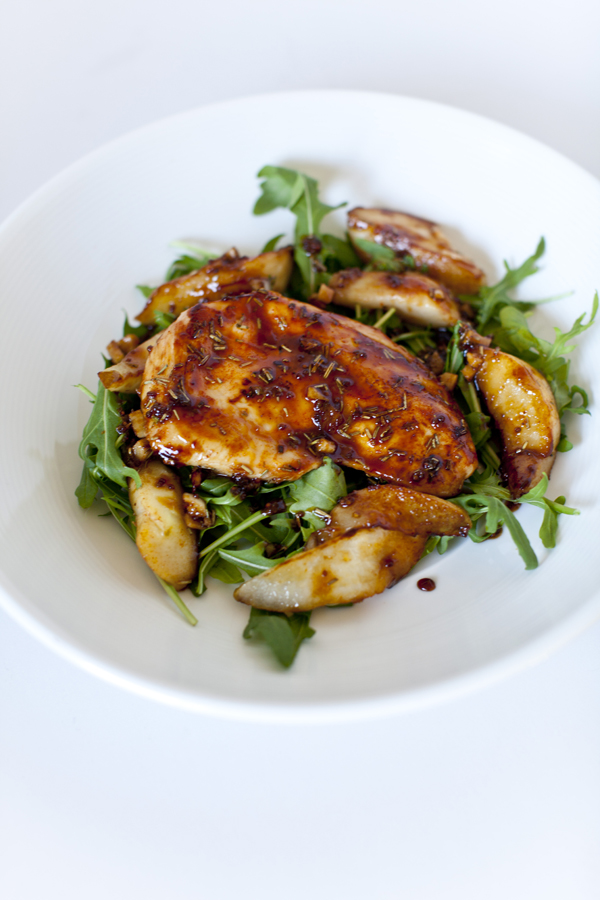 ease: 5/5.
prep time:
7mins.
cooking time:
10mins.
total: 17mins.
taste: 4.5/5.
Finger lickin' chicken.
Hubby adored this - all three times I have made it. The spicy paprika and warming maple play wonderfully with the piney rosemary and juiciness of the sweet pear. The balsamic and mustard glaze bring further heat and sweet acidity; combined with the peppery rocket they make a great flavour combination for the chicken.
I subbed the baby spinach for arugula (rocket) and chose to slice the pear into wedges to retain more juice and substance. I also doubled the amount of marinade and glaze as you can always have more, and used one pear per person.
would I make it again: Yes.
recipe:
Paprika & maple chicken escalopes with pear