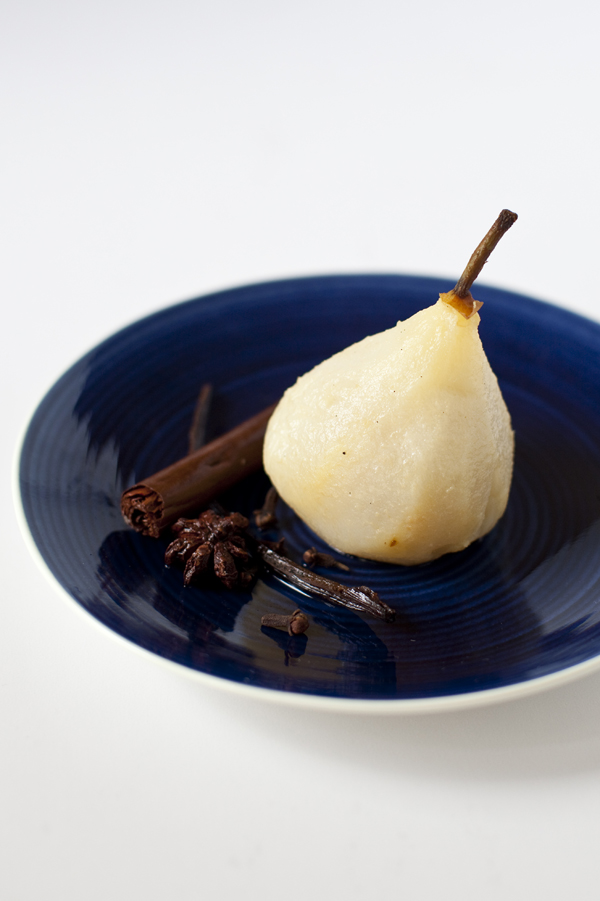 Only a short post today as I have some French lessons and laundry waiting impatiently for me to get to them.
I love desserts, and I tend to make at least two to three per week. I also tend to be the one who eats 90% of said desserts, and if, like most, they are packed full of sugar, it's not such a good thing. I could scale back to one dessert per week, but I am stubborn and simply have too many recipes to that need to be tried. Therefore, I aim to find a dessert now and then that isn't 'really bad' health wise.
This particular dessert is a single serving of fruit with only some honey to sweeten it, and spices to bring it to life. You can't get a healthier yet still sweetly satisfying dessert.
ease: 5/5.
prep time:
5mins.
cooking time:
approx 20mins depending on the ripeness of the pears.
total: 25mins.
taste: 4/5.
Simple and scrumptious.
I personally loved its simplicity and subtle sweetness. The spices work like clockwork together to create a warm and pleasant depth of flavour.
I used 4tsp of minced ginger and I doubled the spices (except the vanilla)
My sugar-addicted husband and father said these were a 'touch bland', so for the mouths that don't appreciate subtlety and flavour
not
derived from sugar, add a scoop of vanilla ice cream and a drizzle of melted chocolate and I'm sure they will fall for this dish too. I love it as it is and think it's a fantastic healthier dessert.
Would I make it again: Yes.
This would be great as a sweet treat for kids.
recipe:
Honey & spice poached pears