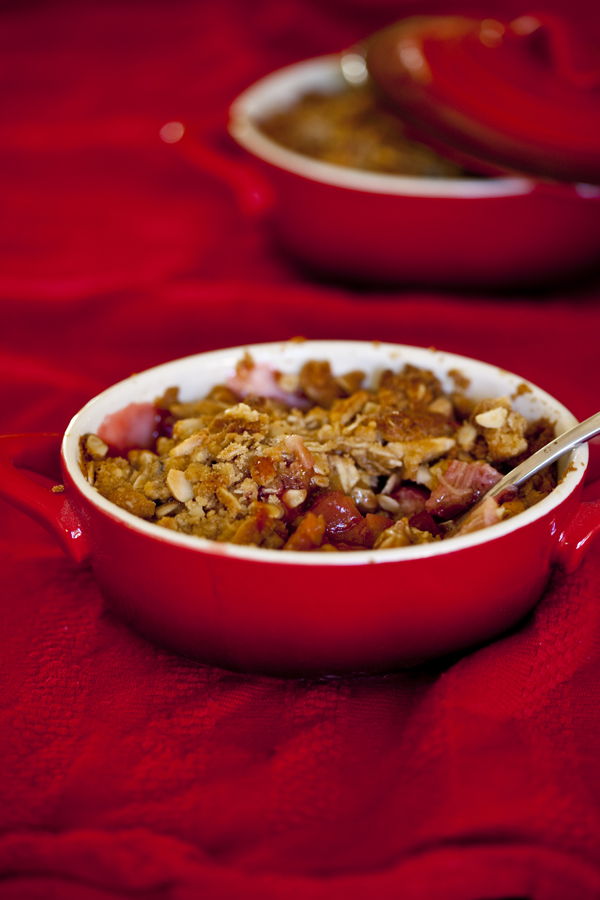 It wasn't long before the concrete buildings became forests of matchstick trees, their long slender trunks growing on either side of the steep curved roads. The sunlight would flicker through them like an old slide-show projector, mesmerising us with its morse-code light. The longer we drove the more the trees outnumbered the man-made buildings until finally we came to the sign we were looking for: Grants picnic ground in Sherbroke forest.
Excitement filled my bones, as what lay ahead was something I have always wanted to do, and in fact, it was #14 on my life list. The anticipation rose as I caught glimpses of white through the window as we pulled into the parking lot, the gravel crunching beneath the slick rubber tires.
Opening the car doors we heard them; a concert of bird calls, each chirp melding with another - I began to smile.
We skipped into the shop to purchase five packets of seeds and made our way out onto the picnic grounds. The birds were everywhere and none too shy. The large white cockatoos with their fluorescent yellow mohawks are the first to greet us, flapping their large wings as they landed on our shoulders, or as some of the more cunning ones did, climbed our legs like ladders to get to our pockets, where the seed packets were. We were warned to keep a firm grip on the paper packets as the cockatoos will grab them at the first chance to fly away and greedily consume their meal in privacy.
The next bird to wander over was the shy gallah, pretty with their soft muted grey feathers splashed with flamingo pink chests. They fed from our hands, but only on ground level. Some mistook our fingers for seeds though as we were rewarded with a sharp nip. Thankfully their beaks did not pierce our skin.
And then there were the beautiful rosellas - all flame and brilliance with their crimson bodies and indigo feathers, some tinged with jade edges. They were the gentlest and the most fun to feed due to their small size. As they were intimidated by the cockatoos we had to go beneath the trees so they could jump onto our palms without being bothered by the larger birds. Their tiny claws wrapped around our fingers as they softly flicked the seeds into their mouth with their tiny tongue, stopping to look up at us every now and then. They ate with the grace of a ballerina. R was lucky enough to have two eating from his hands at once. Later on he found himself with three large cockatoos perched on his shoulders and arms, rather like a modern pirate.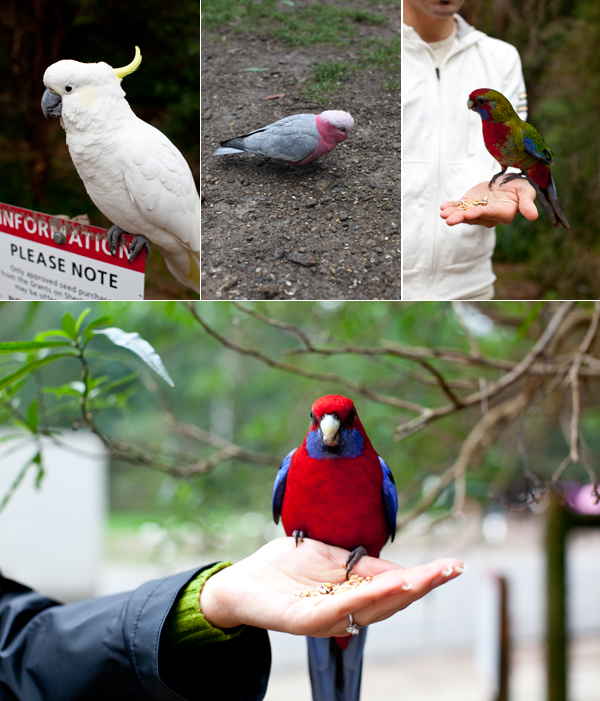 We spent a few hours there, stopping to eat some lunch before returning to the birds. Once our pockets had emptied we opted to walk along one of the forest walks, spying a kookaburra perched on a sign as we wound our way though the trees. It was a lovely day.
Arriving home, I refilled the bird feeders on my back porch as the rainbow lorikeets were already waiting patiently in the tree for their lunch. I hope one day they like me enough to come and sit on my shoulder. In the meantime, I am happy to simply watch them through my kitchen window as I stir and knead and bake. Should I ever want to hold a bird in my hand again, I know where to go.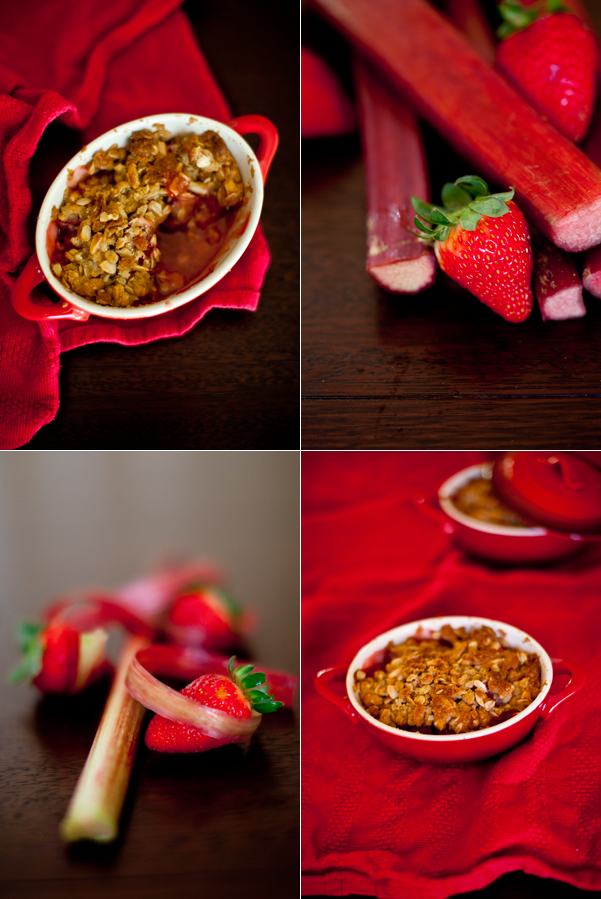 I have re-written the recipe with my adaptations, the original is linked below.
Strawberry-rhubarb crisps with cardamom & nutmeg
serves 4
Topping
1/2 cup old-fashioned oats
1/2 cup all purpose flour
1/2 cup (packed) golden brown sugar
1/3 cup sliced almonds
1/4 teaspoon ground nutmeg
Generous pinch of salt
85g tablespoons chilled unsalted butter, cut into 1/2-inch cubes
Filling
450g 1/2-inch-thick slices fresh rhubarb
2 cups halved strawberries
3/4 cup sugar
2 tablespoons all purpose flour
1 teaspoon grated orange peel
1/2 teaspoon ground cardamom
1/4 teaspoon ground nutmeg
For topping:
Mix first 6 ingredients in medium bowl. Add butter; rub in with fingertips until moist clumps form.
For filling:
Preheat oven to 180C. Butter six 1 1/2-cup baking dishes/ramekins. Combine all ingredients except whipped cream in large bowl; stir to blend. Let stand until juices form, about 15 minutes.
Divide rhubarb mixture among prepared custard cups. Sprinkle topping evenly over mixture in each. Bake until topping is golden brown and crisp and filling is bubbling thickly around edges, about 25 minutes. Serve warm with sweetened whipped cream.
ease: 4.5/5.
prep time:
22mins.
cooking time:
25mins for four mini 1.5 cup dishes.
total: 47mins.
taste: 4.5/5.
What crisps strive to be.
The crisp begins with the cardamom, like the opening sentence of a novel it piques your interest. The cerise rhubarb follows with its soft rounded tartness as it embraces the sweetheart sweetness of the strawberry. The vanilla almonds and chunky topping adds textural diversity and wraps the juicy fruits up with its caramel-salty-twine. Lastly, is the orange rind with its fragrant bitter full stop. And there you have it, a complete and perfect story with a beginning, middle and end. Each component works wonderfully with the next creating a marvellous balance of sweet, tart and saltiness.
R didn't enjoy this as much but I found it to be my perfect fruit crumble (or crisp).
would I make it again: Yes with the modifications I made.
original recipe:
Strawberry-Rhubarb Crisps with Cardamom and Nutmeg